Hello:

This page contains reference copies of handouts and other material used for teaching.
References
Teaching
Etheredge, Lloyd. "Critiquing English Languge Models of External Reality: Notes on a Transformational Grammar Model of College Teaching." (1976).
Humor
Freudian psychology, via The Far Side: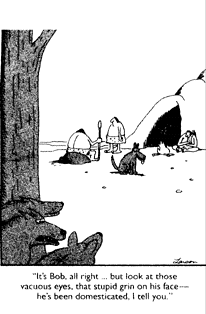 Return to Home Page
This page was last updated on April 2, 2001.